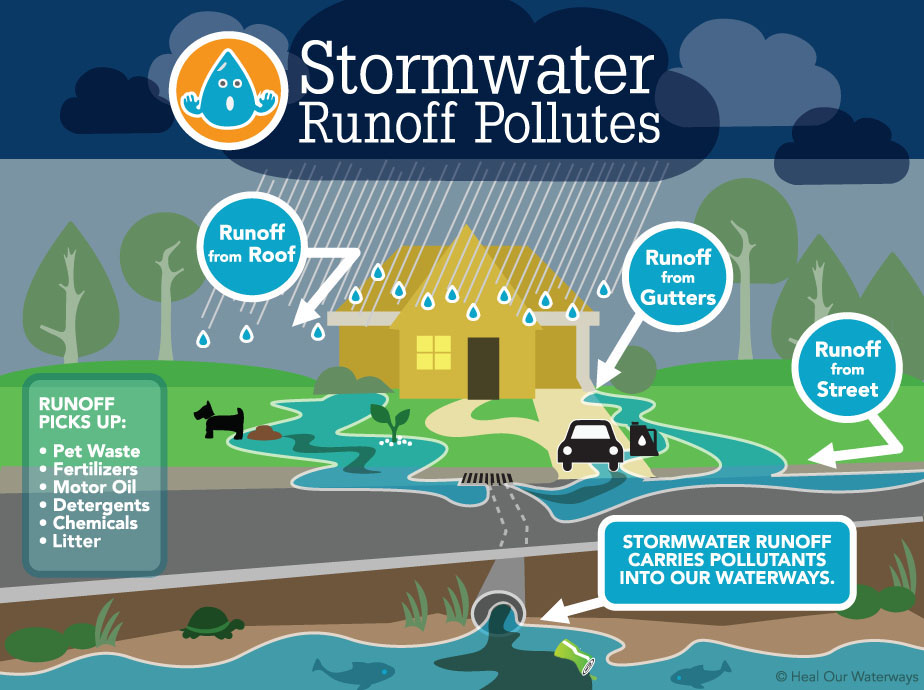 The Federal Clean Water Act of 1972 requires that stormwater discharges from certain types of facilities be authorized under stormwater discharge permits. The goal of the stormwater permits program is to reduce the amount of pollutants entering streams, lakes and rivers as a result of runoff from residential, commercial and industrial areas.
The original 1990 regulation (Phase I) covered municipal storm sewer systems for municipalities with populations equal to or greater than 100,000.
The regulation was expanded in 1999 to include municipalities with population of 10,000 or more. This expansion of the program is referred to as Phase II
Stormwater Management
1910 Holiday Lane
West Plains, MO 65775
Phone: (417) 256-7176
stormwater@westplains.gov
The goal of the City is to meet all six minimum control measures set forth by the state and federal government.
The control measures are designed to improve water quality and quantity through a combination of the following six control measures.