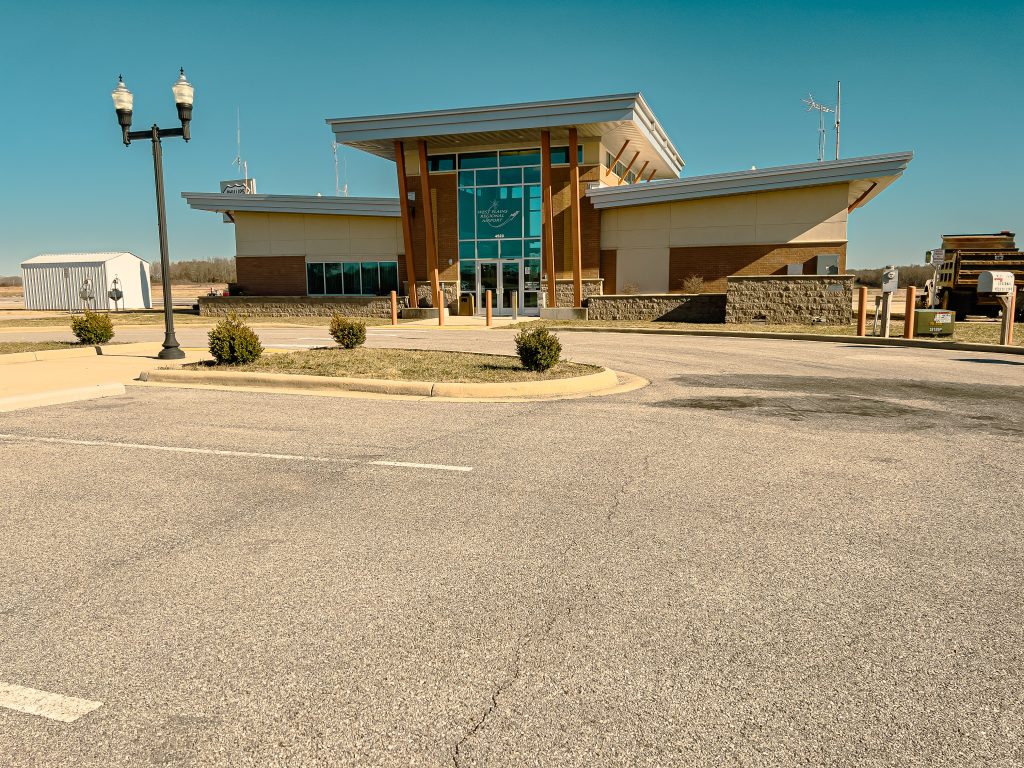 The West Plains Regional Airport is located approximately 10 miles northwest of West Plains in Pomona, Missouri and the designation is UNO. The airport office is open for business Monday through Friday from 8 a.m. to 5 p.m.
All types of aircraft can land and take off from small single engine piston aircraft to multi engine jets. There is no commuter service available at this time. For information on charter service, call (417) 257-1530.
Hours of Operation 8 am – 5 pm
After Hours Contact:
Airport 417-257-1530
Email: airport@westplains.gov
The West Plains Regional Airport offers a variety of amenities such as a pilot lounge, courtesy cars, and free Wi-fi. More details about the airport are listed below. The West Plains Regional Airport supports general aviation and does not do any commercial flights. If you have any questions, please feel free to use our Contact Us page.  
Airport Identifier (KUNO)
Runway Length: 18/36 Measuring 5102 x 75- Asphalt
Field Elevation: 1228
Fuel: 100LL-Jet A
Self Fueling
Hangar rental options are available. Price and availability range based on size, style, and duration of stay. Please call the West Plains Regional Airport for more information.